Arm Covers (plain)
These water-repellent arm covers are made from breathable fabric that keeps your arms feeling dry and fresh.
The stretchy fabric easily pulls on or off your wrists, and the fit is just right to protect your skin from water.
Use these arm covers instead of rolling up your sleeves for kitchen chores, gardening or washing your car.
Detailed item description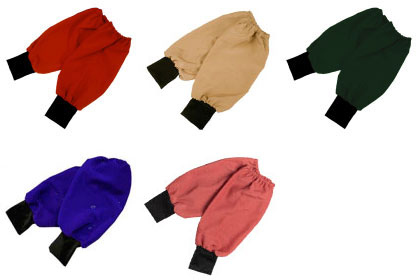 [Color] Red, Beige, Bright green, Black, Darkgreen, Blue
[Size] length 36 cm x circumference 36 cm
[Materials] The arm covers are 100% polyester.
[Weight] 55g
Made in Japan
Machine washable, do not use fabric softener
Sold as a set of two (for both hands)